Basic Web 2.0 Skills by Learning in the Family Environment - BASIC LIFE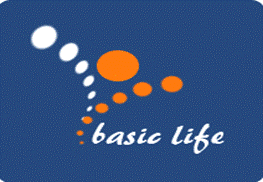 The family plays an important role in education. Research has found that parental involvement in their children's learning can have a positive impact on their academic performance. Family learning also plays an important role in engaging parents and grandparents who have dropped out of the lifelong learning process, thus breaking intergenerational cycles of disengagement.
Key aims of this project are:
1. To support and motivate disadvantaged families to improve their knowledge and competencies in ICT (Web 2.0)
2. To increase the role of the family as the main vector for social development
3. To facilitate and encourage family members to learn together
Target group
This project will target disadvantaged families with little or no IT knowledge and who will benefit from learning new technologies
The target group will include all types of families:
Lone parents

Families with young children

Families with teenage/adult children

Multi-generational families
Project partners
Romania Society for Lifelong Learning (Co-ordinator) - Romania

Latvian Adult Education Association-Latvia

Die Berater-Austria

Ballybeen Women's Centre-UK

BFW-Germany

ISQ (Welding and Quality Institute) - Portugal
Project outcomes
Analysis of the good practices

and models existing at European level in the field of family learning
Analysis of the situation of

disadvantaged families in the

European partner countries

Analysis of target group's needs, at the level of the target group

Development of 5 educational

models of parental non-competence in ICT (Web 2.0) compared to young person's competence

Analysis of the implementation of the 'educational models of parental non-competence'

Project Web site

A Good Practice Guide

Final dissemination conference
Visit the project website: http://www.srep.ro/basic-life/index.php?pg=about
This project has been funded with support from the European Commission Lifelong Learning Programme.